ABOUT US
iSWEEP by ISHIKAWA ENGINEERING
Welcome to our website.
Ishikawa Engineering began as a small Audi and VW specialty tuning shop in Sagamihara, Kanagawa, Japan in 1998. Soon after we became the exclusive importer for Neuspeed products into Japan. At that time we had already been actively participating in racing events as well as supporting our clients. We have been steadily growing our business in Japan and produce our very own line of special products for Audi, VW, and BMW Mini.

All of our iSWEEP products are designed and made in Japan. When designing new products, our core focus is control, we focus on chassis behavior. iSWEEP reinforcements allow or reduce the amount of flex needed to keep the vehicle in control whether at high speeds at the track or cruising through the highway. Our coilover suspension system was also developed with stability and control as a key feature. There is no comparison when comparing brake pads as well, we offer several compounds to meet or exceed the demands of our users. The R&D for our products come directly from data we obtain from testing on the track and street. We are proud of our products and stand by them 100%, we will continue to strive to be the best.

Today, we established a new building in Yokohama and we are looking to go global with our products. They are already world class and been tested in all types of conditions. Our products are designed to give you that extra edge of excitement whether on the road or on the track.
Ishikawa Engineering Co., Ltd
2162-10 Oroshihoncho Seya-ku Yokohama, Kanagawa 246-0001 Japan
TEL +81-45-442-8777
FAX +81-45-442-8776
The founding philosophies of Ishikawa Engineering are fundamental repair / maintenance, innovative tuning methodologies, and unparalleled commitment to product research and development. This founding basis encourages the enjoyment of driving which all roots from the focus of heightening the machine's potential to accelerate, corner, and stop. We believe that in order to produce the ideal machine, simply selecting the parts is not the answer, but rather selecting the parts that is suited for the type of driving one participates in as well as what fits the driver's personality. This is because a person's definition of an "ideal machine" is different from one another. To answer to the needs of the Audi, Volkswagen, and BMW Mini enthusiasts, we have become the exclusive distributor of the leading aftermarket product manufacturers Neuspeed & NM-Engineering, offering the newest technologies and products to the Japanese market.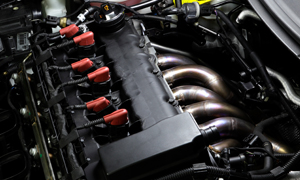 TUNING & MAINTENANCE
Tuning and maintenance dynamics are strictly related. Building a well balanced, fun and enjoyable machine serves as the objective of the founding basis of vehicle tuning.
Automobile parts research & development
Engine & transmission maintenance, tuning
Brake system maintenance
Suspension service
Wheel alignment
Computer tuning
Wheel/Tire sales & service
Accessories, body parts sales & service
General repair & vehicle registration inspection
Paint & body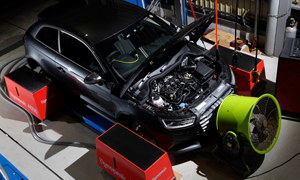 COMPUTER TUNING
We use our DynaPack 4000 for testing and R&D to develop accurate engine tuning.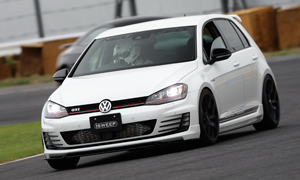 RACE & CIRCUIT
We are actively participating in the Japan Golf Cup. We race as well as support our clients or members of our driving club.

PAGE TOP▲